As part of my renewed spirit for the new year, I'm restarting my monthly giveaways. I am brilliantly calling it "Giveaway of the Month" (or GOTM for short) and the first one starts right now.
Three (3) lucky winners will get hardcover copies of Darkly Fae: The Moraine Cycle!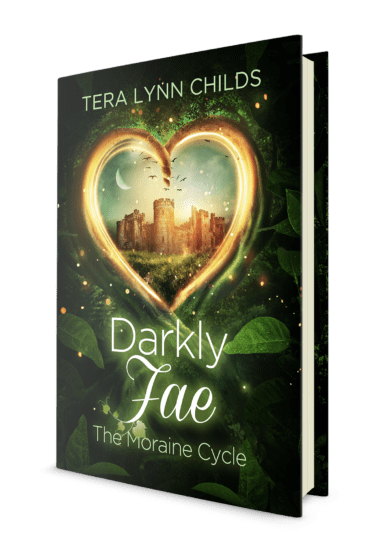 About the Book
When magic and war collide, a world hangs in the balance.
Beyond the edge of human sight, protected by dark forces that drive away the uninvited, lies a magical realm on the brink of war. As the fae of the once-powerful Clan Moraine fight to maintain a fragile peace, a traitor conspires to destroy them from within. Desperate times call for unlikely alliances.
A high prince carrying the weight of a kingdom and a young writer with special abilities. A proud princess with dangerous secrets and a loyal soldier bent on revenge. A fierce warrior with an impossible dream and a carefree seer who takes nothing seriously. A not-so-human girl with unprecedented powers and a loyal warrior haunted by his past. A stubborn guard brave enough to face the darkness and a broken prince trapped in nightmares.
Together, they will risk everything to stop the return of a long-forbidden magic that could tear their entire world apart. And along the way they might just find more than they ever hoped for: friendship, hope, and—most of all—love.
Step through the veil and into a quintet of magical romantic adventures.
Enter the Giveaway
Entering is easy, and you can get up to three chances to win.