My second book in the Creative HeArts series (the fifth book overall) is out in the world today! If you enjoyed Sloane and Tru in the first book, I think you'll really love this one.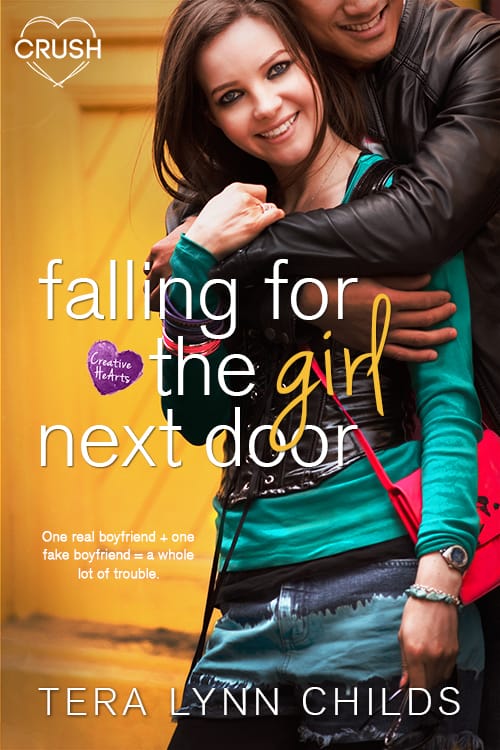 Here's a bit about their story:
One real boyfriend + one fake boyfriend = a whole lot of trouble!

Sloane Whitaker never expected to like living in Texas, but after a few months in the Lone Star State, she has to admit she likes the food, the school, and the boy next door. What she doesn't like is the fact that half her family is still back in New York. Convincing her dad to relocate to Texas requires making their upcoming visit as perfect as possible. The perfect dinner, the perfect daughter…with the perfect boyfriend.

But when her not-so- perfect boyfriend Tru Dorsey is suddenly not-so- available, Sloane has to find another dad-impressing guy to show off at dinner. Tru himself suggests enlisting the help of a fake boyfriend, but the reality of another guy with Sloane on his arm might be more than Tru can manage. Add in a mysterious blackmailer and a divided family, and Sloane and Tru's relationship might not be able to handle the heat.
Sloane and Tru's second story is available practically everywhere!
Ebook: Kindle | Nook | iBooks | Kobo | Google Play
Paperback: Amazon | B&N | Book Depository | Indiebound
Want a chance to win a paperback copy? Well look no further…
And don't forget to enter my November giveaway for a chance to win print copies of all my Darkly Fae novellas!