If you're participating in NaNoWriMo (National Novel Writing Month) then you just might need this handy word count tracker to keep track of your word count.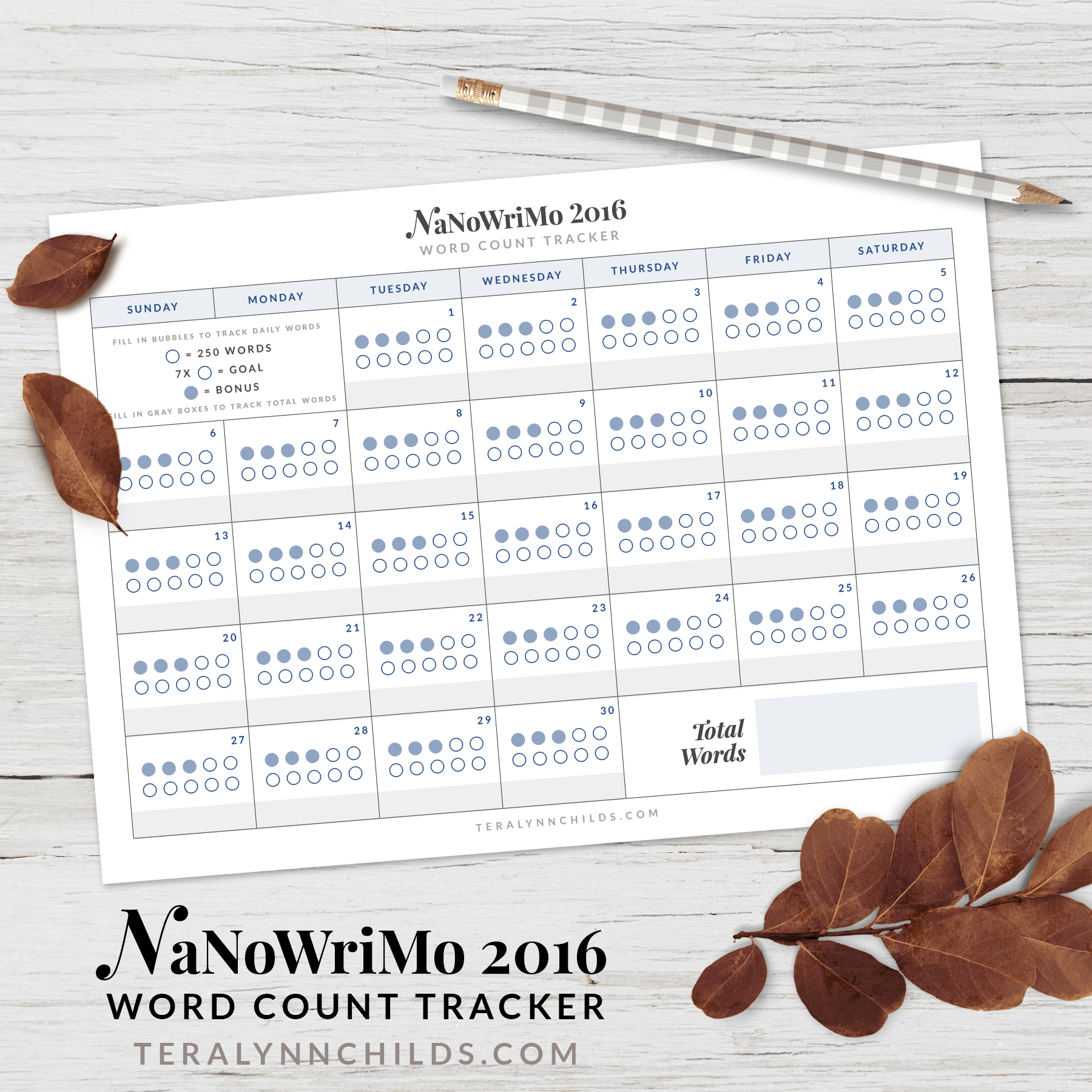 If you would rather have a paperless version, I also created a Google Drive spreadsheet that you can copy or download in the format of your choice.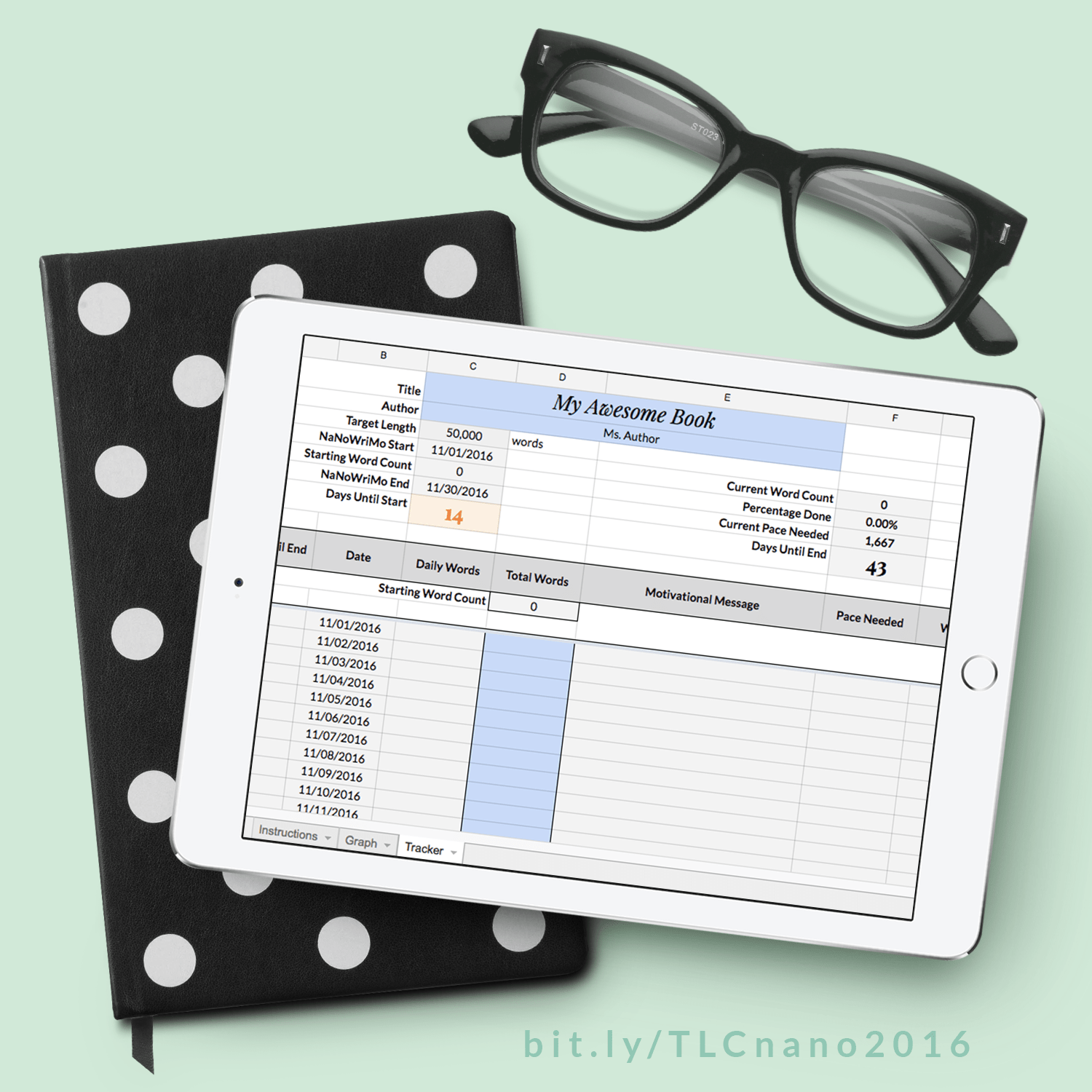 (If you've never heard of NaNoWriMo, you can find out more about this madness on their website. Be warned: You might just find yourself writing a book…)
I'm NaNoing hard this year and starting a whole new series (eep!). If you're one of the crazy brave few who are planning to write 50,000 words this November, I'll be right there with you. (Add me as a buddy, message me, and I'll buddy you back.)
Good luck, NaNos! And see you on the winning end of the flipside.