Hi and Happy New Year!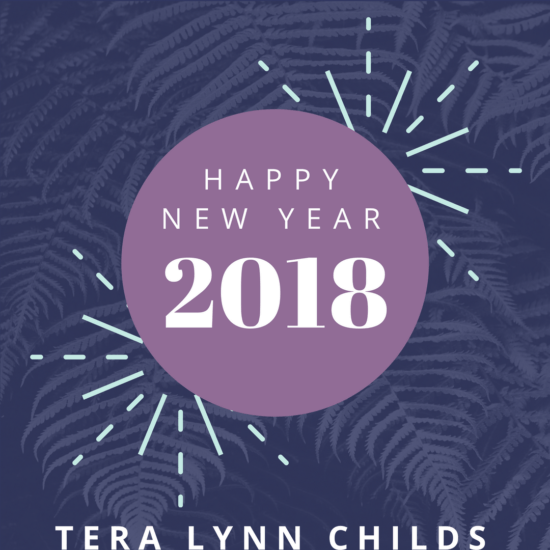 Last year I decided not to post my goals for the year or an end of the year wrap-up. For various reasons (personal, professional, political…) 2017 was just too hard to wrap my head around.
But 2017 is over! I'm ready to tackle 2018 head-on. It's going to be a busy year.
I'm not going to let it slip through my fingers.
Lifestyle Goals
Moving to Seattle — The biggest goal of the year! After six years in Las Vegas, I've had enough of the desert. Mountains and forests are calling. The plan is to move out of the house at the end of May, spend the summer in a hotel, and then head north in August.
De-clutter my house — This relates directly to moving and to having lived in one house for so long. Closets and corners get filled, things get shoved on a shelf in the garage. It's past time to clear out the clutter that's weighing me down. I'm planning to go room by room until it's all done.
Refine my wardrobe — I'm tired of staring blankly into my closet and dresser, trying to find something I actually want to wear. I will ruthlessly purge things that don't fit, aren't flattering, or I just don't enjoy wearing.
Travel more than 2017 — Which won't be hard, because last year was my lightest travel year in a long time. I think I only left the state four times, once for only a night. This year I already have four trips planned.
Self-Care and Personal Development
Complete online classes — I'm an obsessive learner. Most days I wish I was still in school, just so I could have more directed learning in my life. Because of that, I have signed up for SO MANY online classes. Completing them, on the other hand, isn't my strong suit. That's going to change this year. My goal is to complete one class per month. Some of them are super short, and will only take a few hours, while others may take weeks. But by the end of this year, I want to be caught up. I already know which ones I want to finish first.
Langauge learning — I've always wanted to be fluent in more than just English. My French is moderate and I have a little Spanish, but that's it. With the upcoming trip to Switzerland, I'm going to prioritize German. I'm starting out with Duolingo, doing a few lessons a day. Once I've maxed out what I can learn there, I'll investigate more advanced options.
Reading, reading, reading — I have been woefully bad about reading recently. Most of my reading time has been spent on blogs, articles, and podcasts. (And, if I'm being totally honest, playing Polytopia.) My mostly-digital TBR pile is out of control. So my little ruthless tribes are going to take a backseat to reading in bed at night and in the morning. My first read is Big Magic, which is perfect for start-of-the-year motivation.
Daily meditation — There have been too many studies that show the benefits of meditation for me to ignore it any longer. I've done meditation in spurts in the past, but this year I'm getting serious. I'm going for a full 365-day streak. So far, so good. Between Headspace and my Zolo Liberty+ wireless earbuds, it's completely painless.
Be more active — Being a work-from-home (or a work-from-Starbucks) writer doesn't come with any built-in physical activity. Whether it's doing a 10-minute yoga practice before bed, getting up from my desk every half hour, or going for a walk in the morning, I'm going to make sure I'm less sedentary this year.
Simplify My Business Processes
Running an author business is hard work. There are so many moving parts and sometimes it all too easy for things to slip through the cracks. All too often I've put the writing to the side in order to focus on the business. That's no good for anyone.
This year I'm going to put a lot of effort in on the front end to get my business processes as streamlined as possible. That will free me up to focus more on the important part: the writing.
Switch to ConvertKit — I've used MailChimp for my newsletter/mailing list for years. It's my comfort zone. But I've heard such great things about ConvertKit that I think it's worth the hassle of at least trying. (If you're a subscriber, be on the lookout for news about the switch.)
Use a content calendar — Rather than leave my blogging, emails, and social media to chance and whim, I'm going to plot a schedule ahead of time. I will probably tackle this one quarter at a time, just so the thing doesn't get too out of control. But this will help me be more consistent and will allow me to batch tasks to save time.
Monthly admin tasks — It's all too easy to put off processing receipts, balancing bank accounts, and checking on book sales and royalty payments. When I do, that makes the task all the more daunting. By doing these tasks every month, I will stay on top of my numbers and will make the end-of-the-year wrap up so much easier.
Create templates and automations — To save time on routine tasks, I'm going to establish templates and automations to help make everything from social media sharing to book production easier.
Ruthlessly eliminate time-wasters — I'm going to take a look at all aspects of my author business and weed out the ones that don't serve my goals or bring me joy.
Rediscover My Writing Joy
Writing is hard work. It's hard mentally, it's hard emotionally, and sometimes it's hard physically. In recent years, I've let that hardness turn into a hate-hate relationship. Inspired in part by Big Magic and also by Simon Sinek episode of The Tony Robbins Podcast, I've realized that I need to reframe my relationship with writing. Working on projects that I love and believe will make that easier.
Oh. My. Gods. #3 — This summer is the 10th anniversary of the publication of Oh. My. Gods. which just blows my mind. I've wanted to write a third novel in the series for a long time, and this is exactly the motivation I need to get it done. Look for title and cover reveals this spring in anticipation of the summer release.
Griffin's novella — This is still on the maybe list (for this year), but I've had a pretty good idea of what this story will be ever since I finished Goddess in Time. Whether I get to it this year depends on a lot of things.
Secret stand-alone novel — This project is set in New Orleans and I've been playing around with it for several years. This year is the Big Easy's tricentennial and I can't imagine a better reason to write and publish this story. But, like Griffin's novella, it will depend on many things.
Holiday Collection #2 — I had so much fun writing Myths and Mistletoe! It was a real pleasure to dip into all of my story worlds, sometimes with entirely new characters, for a collection of holiday stories. I will definitely be putting out another holiday collection this year. (If you have any requests for which characters should get holiday stories this year, let me know in the comments.)
When Magic Sleeps screenplay — I've been toying with screenwriting for ages. This year I'm going to adapt the first Darkly Fae story into a feature film script. Nothing may every come from it, but it will be fun to think about my characters on the big screen. I will probably enter some screenwriting contests for feedback.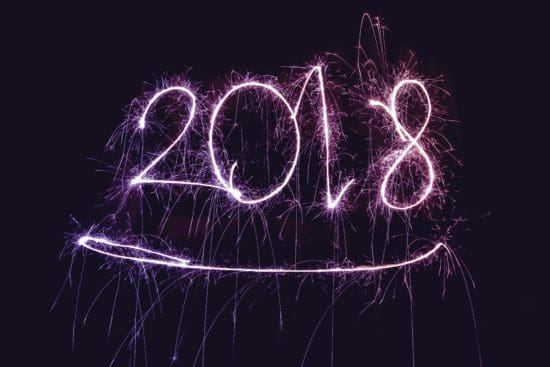 So that's it. Those are my big goals for 2018.
It seems like a lot, but once I get it all broken down into manageable tasks in Asana, I know that it's all doable.
How about you? What are your goals for the coming year?
Share in comments below and we can cheer each other on.