Because it's the holiday season and I'm not content with just one awesome giveaway, I'm also giving away a free gift with purchase to anyone who buys a copy of Myths and Mistletoe and sends me the receipt by December 15th.
What will you get? Just an awesome signed bookplate/sticker and a fun art card that you can put on your fridge, your wall, or wherever art might hang.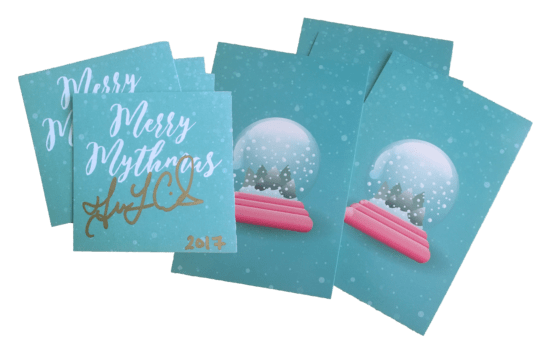 To find out how to claim your freebies, visit teralynnchilds.com/bonus-goodies.