Tera Lynn Childs is the RITA-award-winning young adult author of the mythology-based Oh. My. Gods. series, the Forgive My Fins mermaid romance series, the kick-butt monster-hunting Sweet Venom trilogy, and the Darkly Fae series. She also wrote the City Chicks sweet chick lit romance series and co-wrote the Hero Agenda and Creative HeArts series. Tera lives nowhere in particular and spends her time writing wherever she can find a comfy chair and a steady stream of caffeinated beverages.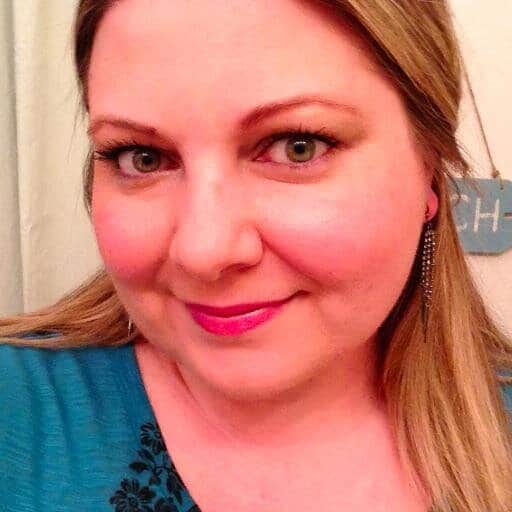 Quick Facts
Life: Born outside Minneapolis and have lived in Minnesota, Colorado, Indiana, Montreal, San Diego, Sacramento, Missouri, New York, Houston, Seattle, Boston, Oklahoma, Las Vegas
Education: BA in Theatre, University of Colorado at Boulder, MS in Historic Preservation, Columbia University
Jobs: Barn Hand, Library Assistant, Lab Assistant, Office Assistant, Science Teacher, Graphic Designer, Web Designer
The Life Story
I was born in the outskirts of a small town called Minneapolis, Minnesota. But, you see, my parents are pretty nomadic people, so we were only there for about a month before the moving began. (No, I'm neither a military brat nor an oil brat … I'm a theatre brat.)
By the time I started kindergarten (in Montreal, Canada, of all places) we'd lived in: Colorado, Indiana and Ohio. I spent the bulk of elementary school in San Diego and Sacramento, California. Then we returned to Minneapolis for part of middle school, but moved to Springfield, Missouri halfway through.
We actually stayed in one place for the duration of my high school career at Kickapoo High School (the alma mater of Brad Pitt–and, before you ask, no I didn't know him… he's twelve years older than me people!). But once college came around, I continued the nomadic tradition.
My first two years of college were spent at Columbia University in New York, but being… me, I transfered to the University of Colorado at Boulder, where I earned my degree in Theatre of all things. Since I didn't really know what I wanted to do with my life–theatrical or otherwise–I went on to get a masters degree (back at Columbia) in Historic Preservation. (aka saving old buildings)
And when I finished that masters degree and still didn't know what I wanted to do with my life… that's when I started writing. Mainly because that's when I started reading. A lot. I would read the latest romance by my favorite authors and think, "I want to do that."
Well, writing is a little harder than it looks when you're just reading a book, so it took me a while to get on the write–er, right track. Four years after I earned that now useless masters degree I signed with my fabulous agent. A year later we sold my first book, Oh. My. Gods. (My first published book. My fourth completed manuscript.)
The rest, as they too often say, is history. For a while I lived in Houston, Texas (mainly because my dearest writing friends are here… but also because it's a lovely city) and briefly in Boston and Seattle. I've just landed in Las Vegas. But you know I'm never far from the nomadic life. Who knows where I'll end up next.
Homework Help
Are you writing a report or doing a school project about TLC or one of her books? While she can't help directly, there is a lot of useful information on this page, including her bio and life story (above and below), some quick facts (over there on the left), and commonly asked homework questions right here (click for answers).