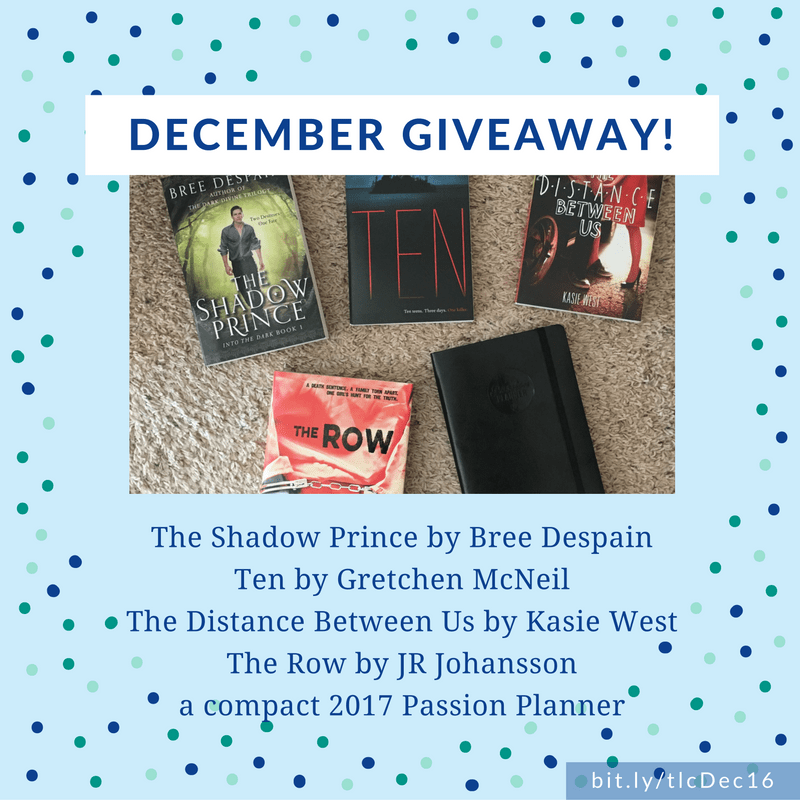 This month's giveaway is designed to get you ready for the new year.
First, you'll need lots of great books to read. (Always, right?) Here is an awesome collection that I picked up on the Fall into Books tour.
The Shadow Prince by Bree Despain
Ten by Gretchen McNeil
The Distance Between Us by Kasie West
The Row by J.R. Johansson
Second, you'll need to be ready to make all the plans for an awesome 2017. I've been using a Passion Planner all this year, and I am in love. Not just because it's gold and shiny! (But that might be part of it…) It also helps me stay on track and be way more productive. If you're a list-maker like me, you'll love this!
2017 compact (5.5″x8.5″) Passion Planner in classic black
a Rafflecopter giveaway

Don't forget that Darkly Fae: The Moraine Cycle releases on December 6th! Be one of the first 100 readers to get a copy and you'll get a free set of Clan Moraine stickers. Claim yours before they're gone!